Douglas B. Dotan, MA, CQIA
Founder, Chairman & President
Douglas an advocate for patient safety for two decades. Former Chair ASQ Healthcare Division. Serves as the Patient Safety Movement Foundation Regional Network Chair for Texas. Member of ACHE and the Greater Houston Society for Risk Management (GHSRM)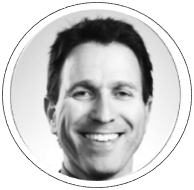 Paul Barach, MD, MPH, Maj. (ret.)
Chief Medical Officer
Dr. Paul Barach, anesthesiologist and intensive care expert, former CMO, and CQO/Associate Dean at University of Miami, from Massachusetts General Hospital and Harvard University Medical School, is a renowned expert on patient safety and systems improvement. Published 200 papers and 5 books.
Nadav Lankin, MCA
Chief Data Scientist
Nadav brings more than 15 years in startup ventures, passionate about patient outcomes. Specializes in cognitive computing, clinical informatics and high-end computational science to tackle the world's grand challenges.
Noah Smith, MCS
Chief Technical Officer
Noah Smith is a software and quality control project manager, and a developer on projects ranging from firmware-level heuristics to web-based reporting and tracking applications sites. Noah has 20 years industry experience, working from start-ups to Fortune 500 companies.
Chairman: James Levett, MD, FACS
Chief Medical Officer at Physicians' Clinic of Iowa.
Yadin David, Ed.D., M.Sc., P.E., C.C.E.
Principal of Biomedical Engineering Consultants, LLC.
Susan Mellott, RN, Ph.D. RN, CPHQ, CPPS, FNAHQ
National Medical Safety Board, and the State of Texas Healthcare Acquired Infections/Preventable Adverse Events Advisory Board.
Frank D. Perez
CEO of Sfile Technology Corp. Community Advisor to the Pumps & Pipes Initiatives, Advisory Board Member of the DeBakey Heart and Vascular Center.
Richard Walker, MD
Founder/CEO of Walker Health Care Systems, Inc.
Denis DeBakey
Principal, DeBakey Financial Resources.
Christopher Jerry
Founder of the Emily Jerry Foundation.
Stanley S. Labovitz, JD
Chief Executive Officer of SurveyTelligence and InfoTool.
Rick Litzky, MHA
Former hospital administrator. VP Business Development at Medical Legal Spider.
Paul Loubser, MD
Partner at US Anesthesia Partners.
Ilan Mintz
Founder and Chief Executive Officer of EqipX, a software technology company.
Dr. Yash Paul Bhatia
Managing Director, Astron Hospital & Healthcare Consultants Pvt. Ltd. Gurgaon, India.
Deborah Mansfield, MBA, MS
Innovation business development professional.
Craig Morgan, RN, CPHRM
Nurse Investigator & Risk Management Consultant.
Dr. Anil Shetty
Chief Scientific Officer/COO, Laser Prostate Centers of America.
Chris Melson, MBA
Chris is successful serial entrepreneur. As founding CEO of two companies he led both to hyper growth and successful exists. Chris is a seasoned hi-tech executive with experience in software development, SaaS, sales, marketing and a laser focus on customer satisfaction and accountability.